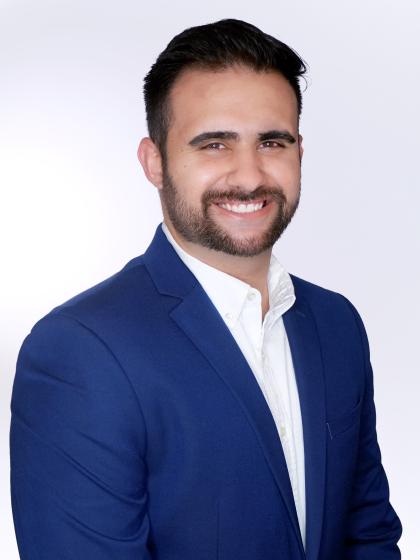 Daniel Perets
Onboarding Manager
Email
daniel@quadcompanies.com
Daniel Perets started his real estate career in 2020 with the Signature International Real Estate company. He graduated with a degree in Marketing from Florida State University's College of Business. Prior to his continuing education at FSU, Daniel graduated from the local high school West Boca Raton Community High School. Having lived in Boca Raton, Delray Beach, and Boynton Beach for his entire life, he has a profound working knowledge of the Southern Palm Beach County real estate market.
Daniel's prior work experience includes all the marketing disciplines necessary to make a realtor successful. His marketing experience includes various types of content creation including but not limited to; writing verbiage for websites, blog posts, video scripts, social media posting, and catalogs production. In addition to his creative marketing experience, he also has experience on the more analytical side of marketing which includes data scraping/mining, ROI tracking, e-commerce sales, as well as Google analytics. Daniel's marketing philosophy is simple, you can make the most beautiful flyers, emails, advertisements, etc, but if they are not going to the right consumer base, your marketing campaign will lack desired results. The marketing industry is extremely fast-paced, and constantly changing, Daniel takes pride in looking for new, and innovative ways to market his customer's properties.
In addition to his marketing experience, he has additional prior work experience that is of great value to his customers. Daniel worked for a startup company prior to starting his real estate career, and his job duties included coordination with the municipalities in which the new business was located. This work included fire compliance, code compliance, environmental, and building inspections. After the inspection period, he coordinated efforts to receive the Business Tax receipts, occupational licenses, certificates of use, and building permits. Additionally, he is well experienced from his time as a facilities manager. He has had to work with hundreds of contractors on projects ranging from simple maintenance inspections to indoor demolition projects. He believes his prior work experience in these fields provides valuable advice that maybe possibly overlooked during the buying processes.
Daniel fully understands that buying or selling your home or business location is often the most important decision that individuals make in their entire lives. His negotiating approach involves one main overarching theme, adaptability. No closing ever goes as planned, every seller/buyer needs to have an agent who is innovative when facing the challenges that occur throughout the search and escrow time periods. His past work experience is a great added value to all commercial buyers and sellers, pending his whole life in South Florida allows a great perspective to residential buyers and sellers.