Our Preferred Vendors
These are the members of our Vendeor & Affiliate Network
Signature Affiliates & Partners
Adjusters and Appraisal Services
Residential Appraisal
I have been in the South Florida real estate market since 1997.  As an appraiser I have extensive knowledge of Broward, Palm Beach, and Miami-Dade Counties.
No matter what kind of residential appraisal you need, I can do it.   I'm also a Realtor. 
Attorneys, Sellers, Buyers, FHA, Tax, Probate, Divorce, Estate, Consulting, Expert Testimony.
State of Florida Certified Residential Real Estate Appraiser- RD6626
State of Florida Licensed Real Estate Sales Agent- RL0646977
https://cspfla.com/

We do not work for the insurance company – we work for you. We offer residential and commercial services in Florida and are licensed and bonded property loss experts. We know what you are entitled to receive after a loss. We can help you through the claims process until your insurance claim is settled. We immediately provide you with one of our experienced adjusters to your home, association, or business to evaluate your loss and provide you with a FREE Claim Review!
http://www.lmrpublicadjusters.com/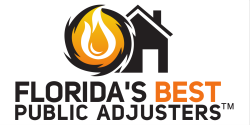 If your home or business has been damaged or your claim has been denied we will negotiate with the insurance companies to obtain the maximum claim. We will provide you with a free consultation and have professionals assess your home to inspect existing or hidden damages.
Our public adjusters in Florida will file all proper documentation and go to the depositions on your behalf. We work for you not the insurance companies. We have a team of highly experienced professionals who are here to help you adjust your claim.
https://www.flbestpublicadjusters.com/
Renovation, Remodeling, Repair & Design
Financial Services & Credit

My Credit Guy is a full-service credit restoration agency that helps individuals across the United States to qualify for mortgages, car loans, and other types of financing. As a result of our standard of excellence and proven results, we have been designated the Top Rated National® Credit Repair Agency in the United States.
https://www.mycreditguy.com/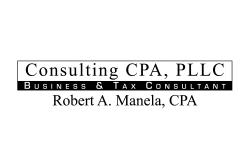 Consulting CPAs specializes in 3 areas of Taxation - Tax Preparation, Tax Planning and handling IRS Tax Controversy. We prepare Income Tax Returns, Federal and State, for Individuals, Corporations, Partnerships, LLC's, Estates and Trusts, and for US clients living throughout the United States. We also prepare returns for Foreign taxpayers that have US investments. Tax preparation includes current year returns and preparing tax returns for clients that have fallen behind in filing, that are late and overdue. Tax Returns are commonly required when purchasing Real Estate and to obtain a Mortgage.
https://taxed.biz

At Credit Reporting Services we offer credit repair and credit protection for your credit and debit cards.
Our experienced, professional staff is ready to work with you to dispute inaccuracies on your credit report and add seasoned tradelines to drastically IMPROVE YOUR Credit Score! Have you been denied a loan, or are you tired of paying extra points to borrow money because your credit score is less than 700?  Contact us to repair your credit. At Credit Reporting Advisors our staff is honest, reliable, and our services are affordable. 
Credit Reporting Advisors servicing 22,000 satisfied customers for 20 years
http://www.creditreportingadvisors.com/
Other Home Related Services
Signature Mortgage & Lending has no affiliation with Signature Real Estate Companies or its affiliates.